Who Are We
At Midlands Physio & Back Pain Clinic we help and empower the people of Athlone, Moate and surrounding midlands areas to move with confidence and take back control of their health. We have helped well over one thousand people from the midlands area over the last 6 years return to living a mobile and active life, without pain always restricting how they should live it.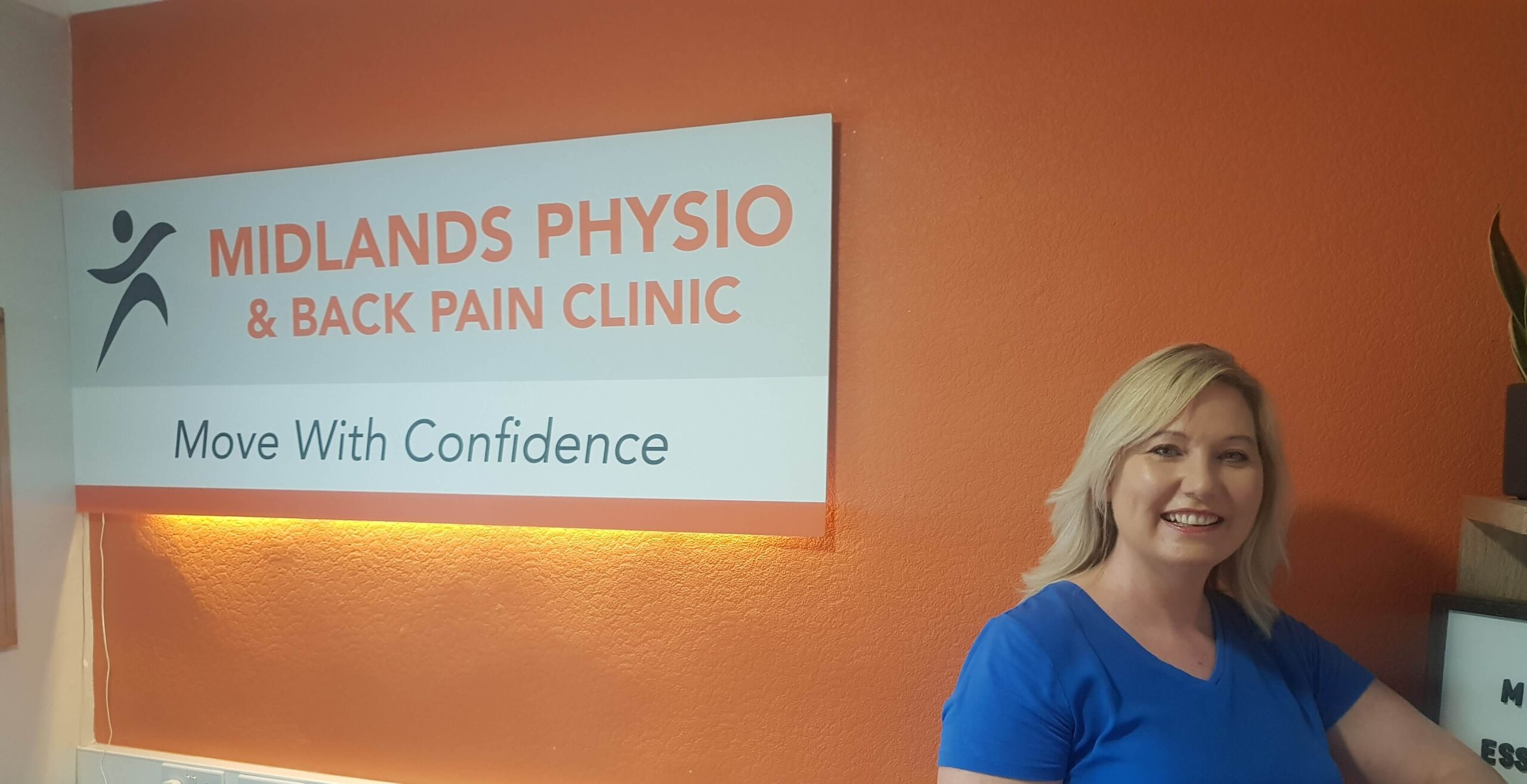 Meet The Team
We currently have a small in clinic team at Midlands Physio & Back Pain Clinic and to be honest, we like it that way, as it helps know our patients and ensure that we can give give them 100% of our focus and attention.
OWNER & HEAD PHYSIO
Derek is a CORU registered physiotherapist who deals with a range of musculoskeletal conditions from back pain, to foot pain and neck to knee pain. He set up the clinic in 2015 from a spare room in his bedroom where he treated people as he still worked as a tennis coach. Since then, the physio business has grown strongly and the tennis coaching has had to take a back seat, although he still is very passionate about the game and the you'll still him on the courts each summer.
Derek is always been very passionate about exercise and health and loves to run and keep active. When not treating in the clinic, researching on the laptop, or running on the greenway you'll find him hanging fun with his family or messing around around at the piano.
CLIENT CARE SPECIALIST
Emma joined the team in 2020 and was a hit with our patients straight away. With a strong background in administration work and customer service, Emma is there to make your journey as pleasant and smooth as possible at Midlands Physio Clinic. She will be the friendly voice you speak to on the phone and will be there to greet you in reception.
When Emma is not helping people at the clinic she likes to spoil her cat (and her boyfriend) and practice her acting skills for many of the musicals that she loves to do.
Our Values By Which We Strive To Live By Each Day
Caring
Having an invested interest in seeing our clients achieve their goal

Going out of your way to help ensure each client is best looked after

Helping others, when they need help
Respectful
Respecting the time and money that clients are investing in coming to see us

Being respectful of all clients no matter what story, background, fitness levels, or age they are

Being respectful of the privileged position we get to play in helping improve our clients health and lives. 
Positivity/ Fun
Coming into work with a spring in your step because you love what you do

Leaving any negative issues or family problems outside the clinic

Doing what you can to make a real positive difference to every person's day
Growth
Growing professionally and personally each day

Growth mindset in overcoming challenges when the going gets tough

Constantly learning and updating our skills
If You Need To Get In Touch To See How We Can Help,

Call 09064 66761 or Enquire Below
If You Need To Get In Touch To See How We Can Help, Call 09064 66761 or Enquire Below